Mrs. Capell's Science Class
This semester students in Environmental Science have been studying trophic cascades through examining the role of whales in marine ecosystems and wolves in Yellowstone National Park. Students are currently conducting an investigation on strategies that birds use to decrease nest predation.
Powered by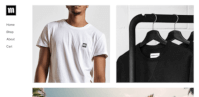 Create your own unique website with customizable templates.